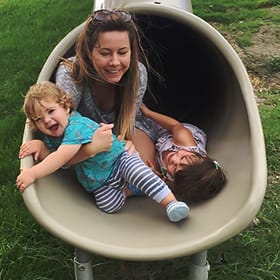 Alyona has a PhD in Natural Language Processing (NLP) and Machine Learning. Her PhD, funded by Google, has shown that algorithms can be as accurate as people at figuring out the main topics in text. When she was approached by several companies wanting to understand key topics in what their customers are saying, she combined ideas from her PhD with the latest advances in NLP to create a new approach that became the core of what Thematic does. She enjoys doing yoga and going to music festivals, which these days means taking her two kids along.
Alyona Medelyan, PhD
CEO and Co-Founder
Anna's enthusiasm for insights began as a graduate market researcher. After designing customer interviews and qualifying leads, she lead online marketing channels for a language learning app and worked in advertising with FMCG brands, and later Microsoft. Here, she worked on driving the early adoption of Microsoft tech in the developer communities. It was during her time there that she decided she wanted to make the type of tools she was selling instead. Since returning to study computer science in 2017 she's had the chance to work onboard a machine learning team at Google before joining the team at Thematic.
Anna Christison
Software Engineer
Edward has previously co-founded his own startup, and worked as the head of Asia pacific at a SaaS marketing company TINT. Edward was born in Shanghai and raised in the Bay Area. He spends his free time foraging for mushrooms and cooking over an open fire. His annual goals are: reading 100 books a year, eating at a new Michelin 3 Star restaurant and traveling to a remote corner of the world (hopefully Bhutan this year).
Edward Hu
Account Executive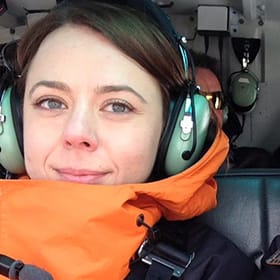 Irene leads a nationwide team of Enterprise Consultants at Fuji Xerox helping companies with automation and digital transformation. Irene's background is in Computer Science and for the past 15 years she has been helping businesses expand into new technology-based revenue streams. Irene received multiple awards, including Fuji Xerox Sales Presidents Club award.
Irene Direnko-Smith
Advisor
Kim is a dedicated 'people insights' professional. Originally trained in organizational psychology, Kim spent 5 years in HR, as well as some time working in customer experience for the Blind Foundation. Having been passionate about insights for many years, Kim decided to study data science. In her work, Kim strives to create value through understanding the motivations and drives of people. Between work and study she enjoys exploring the outdoors, and looking after her chicken and budgies.
Kimberley Woods
Data Scientist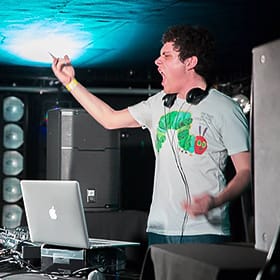 Originally from Denver, Colorado, Nicolas grew up in New Zealand from the age of four but has maintained his American accent until this day. Nicolas studied Design for Technology. He is passionate about user experience design and won an award for most knowledgeable about subject area in Audacious, the Dunedin student start up competition. He is a self taught DJ who in his spare time plays in night clubs and once was the supporting act for the internationally acclaimed Dubstep DJ Spag Heddy.
Nicolas Zawadzki
Customer Success Manager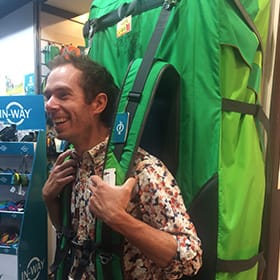 Nigel has a total of 15 years of experience as a product manager and software designer. Prior to Thematic, he led product teams at Kickstarter responsible for improving the tools that creators run projects with. He also worked on early mobile apps at Google, ran a design consultancy, and earned degrees in computer science and human-computer interaction. Nigel is a keen hiker and loves climbing. He has an irrational fear of cockroaches and public speaking.
Nigel Warren
User Experience and Product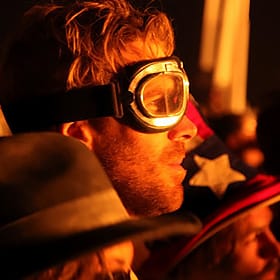 Nathan was previously Chief Architect at Serato, a leading software solution for DJs with millions of paid users who rave about Serato's products. He joined Alyona to create a product that can scale to true enterprise volumes while being easy to use for any consumer. As a developer and software engineer, Nathan's expertise is in concurrency, real-time performance and effective data visualizations. He has worked both in technical and project/product management roles ensuring that the technical outcome matches the needs of stakeholders. In his spare time, he enjoys travelling, skiing and reading.
Nathan Holmberg
VP Product and Co-Founder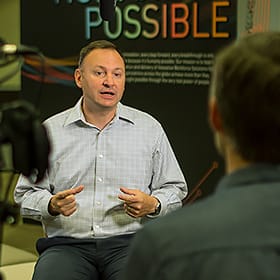 Previously, Nick led ManpowerGroup's customer experience and loyalty efforts across North America. He spent three years as a part of Bain & Company's NPS Loyalty Forum, alongside companies like Apple, American Express and Lego. Nick is a passionate advocate of Servant Leadership, a lover of food and music and a major Seinfeld junky. He is also a former customer of Thematic.
Nick Stroud
VP Customer Operations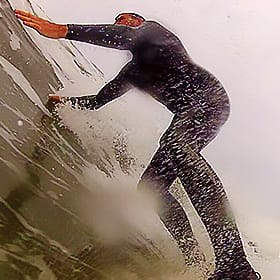 Rob originally studied information management and civil engineering, but switched into Data Science and Machine Learning a few years ago. He is the founder and organizer of New Zealand's largest Data Science and Machine Learning meetup group. In his spare time, Rob is an avid Surfer and often practises his Spanish language skills.
Robert Dumbleton
Senior Data Scientist
Rowan is an experienced front-end developer, with over fifteen years of experience wrestling with complex UIs,. His background stretches across multiple sectors ranging from health and education, to "fighting spam". In his spare time, he keeps bees amongst the trees of Auckland's Henderson Reserve.
Rowan Crawford
Senior Front-end Developer
Sasha's university degree is in computer science, languages and linguistics. According to Sasha, the most exciting part of her degree was writing a linguistic description of morphology of an undescribed language (Touo, a language of the Solomon islands), directly from a native speaker. Sasha has knowledge of the French, Spanish, Ancient Greek, Latin, Russian and a bit of Mandarin languages. Her perfect weekend is exploring the harbour islands in New Zealand by boat together with her family or going for a hike.
Sasha Djoulai
NLP Research